Meet Travis Chappell and his family.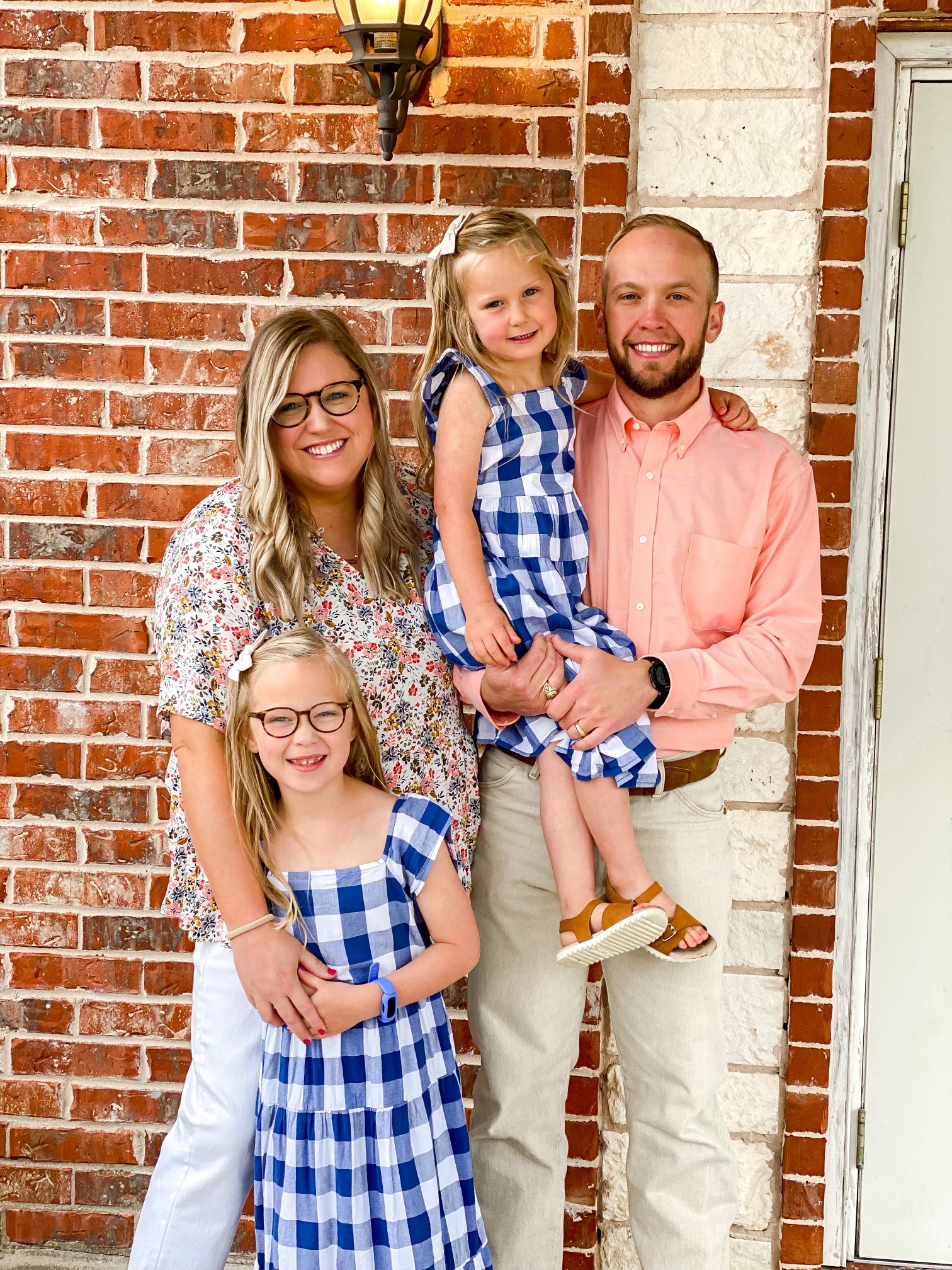 Travis was born and raised up the road in Paris, Texas. He became a Christian when he was 8 years old in his childhood church. He is a graduate of Texas A&M University and Dallas Theological Seminary. He has been married to his beautiful wife, Kayla, since 2011. They have two delightful daughters, Mabel and Carolyn. Travis enjoys being outside—fishing, bird hunting, running, or playing golf.
Travis served as an intern at Denton Bible Church for 5 years before becoming the pastor of Fellowship Bible Church in 2017. His prayer for FBC is that we would mature and multiply as followers of Jesus.
If you would like to contact Travis, please email: [email protected]